---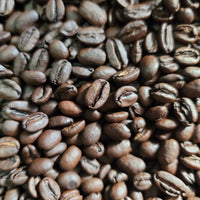 Flavor: Blackberry, pineapple, and plum.
About this coffee
Grower
Smallholder farmers organized around the Chelbesa coffee mill
Altitude
1900 – 2200 masl
Variety
Indigenous landraces and local heirloom cultivars
Soil
Vertisol
Region
Gedeo Zone, Ethiopia
Process
Full natural and dried on raised beds
Harvest
October – December
Certification
Conventional
Coffee Background
This coffee is sourced from family-owned farms organized around the Chelbesa coffee mill located in the Gedeo Zone. The Gedeo Zone is named after the Gedeo people who are indigenous to this area. Small coffee farmers deliver ripe cherries to the Chelbesa mill where the cherries are carefully selected and immediately placed on raised beds carefully constructed to ensure proper air circulation and temperature control for an optimal drying process. Cherries are also turned regularly on the beds to prevent damage during the drying process.  The cherries are stored in a local warehouse after the moisture is reduced to between 11.5 and 12 percent, and then transported to Addis Ababa where the coffee is milled and exported.